Knoll Outdoor Vol.1
"Outdoor chairs should be enhanced by the elements — wind, sun and rain should pass freely through. They should breathe."
Richard Schultz
Knoll offers a comprehensive range of durable, modern and iconic outdoor furniture, such as the Saarinen dining and low tables with acrylic stone top, the Bertoia Chairs and the 1966 Richard Schultz Collection, defining outdoor living with pieces that inspire and endure. Knoll produces the original design using the finest materials and the experience of Knoll craftsmen, conferring its authenticity on the product and value as a work of art.
Knoll Outdoor — Inspirations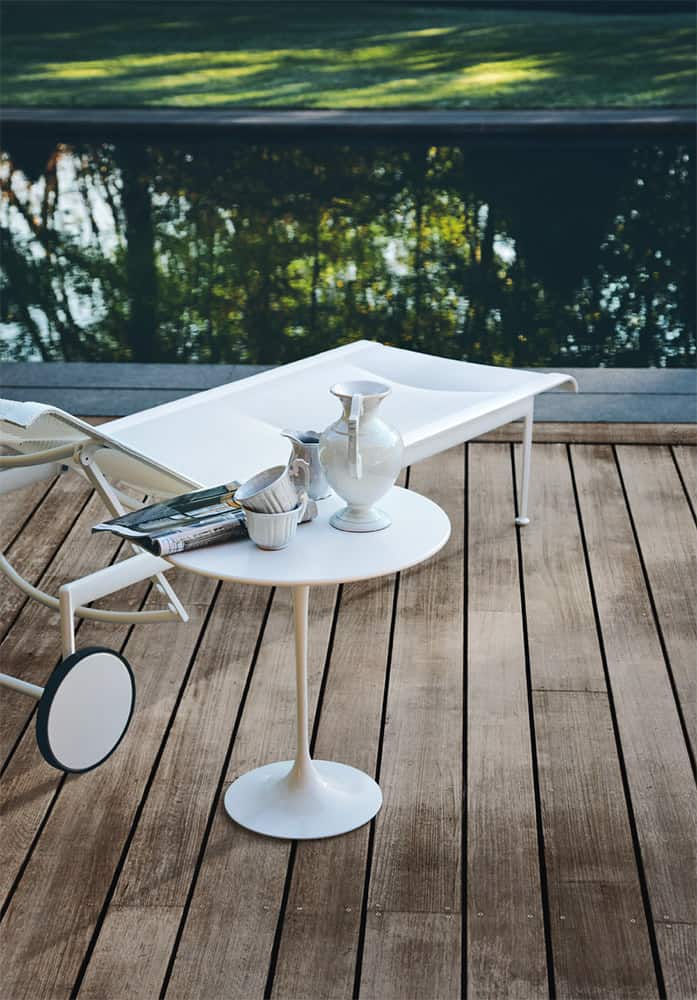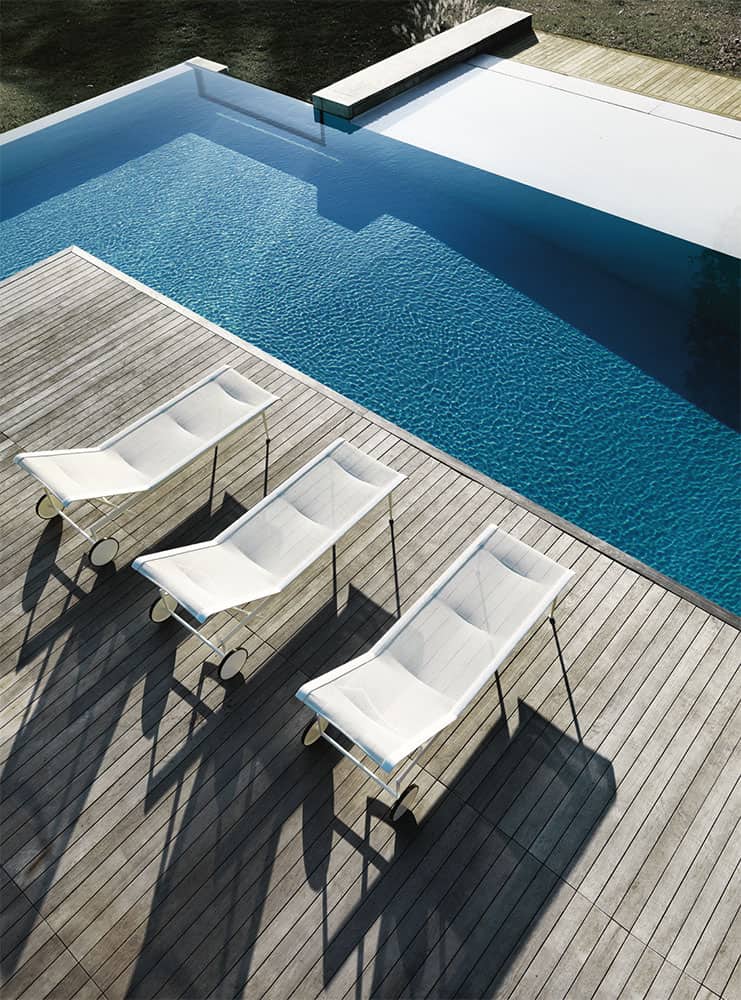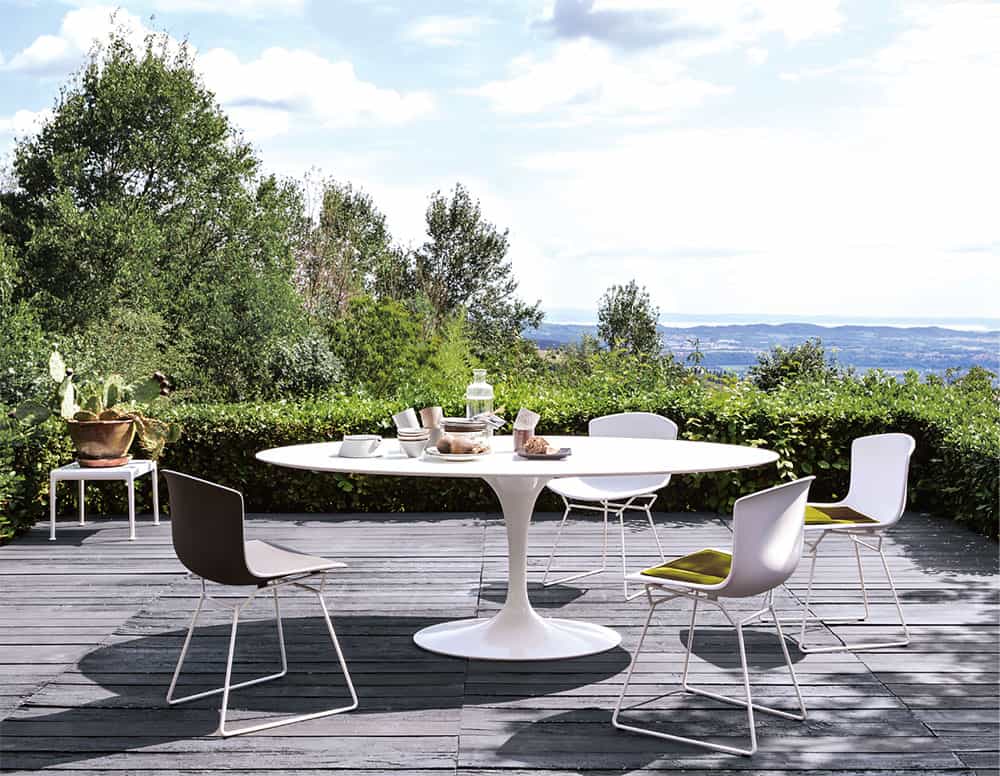 Richard Schultz worked with Harry Bertoia on the development of an iconic seating collection in steel rod. A few years later, Florence Knoll asked Schultz to create a collection of outdoor furnishings that would stand up to intensive use in the open air. The result was the "Leisure Collection," now known as the "1966 Collection," the first contemporary line for outdoor use, and an immediate design classic.
Knoll Outdoor — Cabinet of curiosities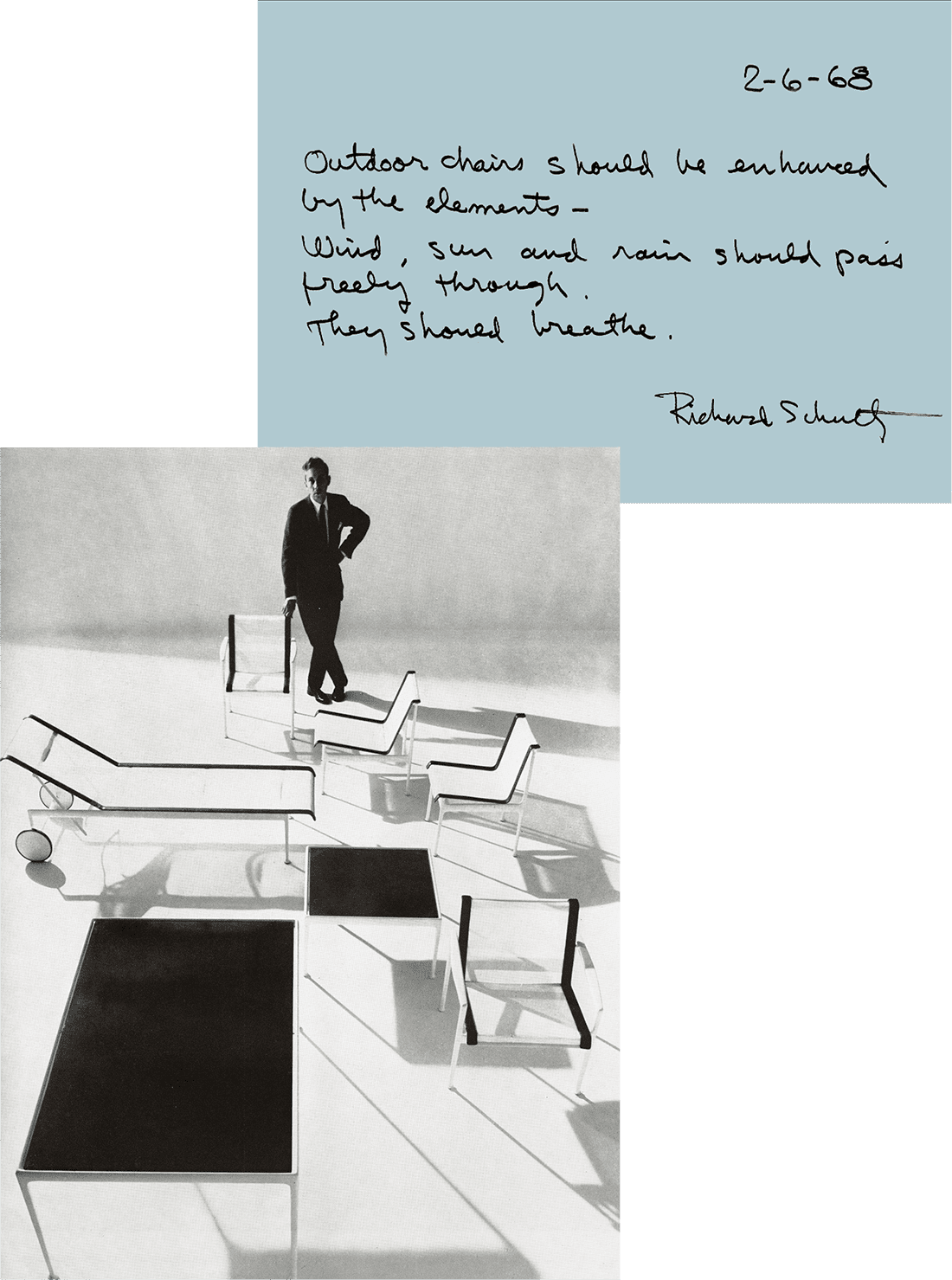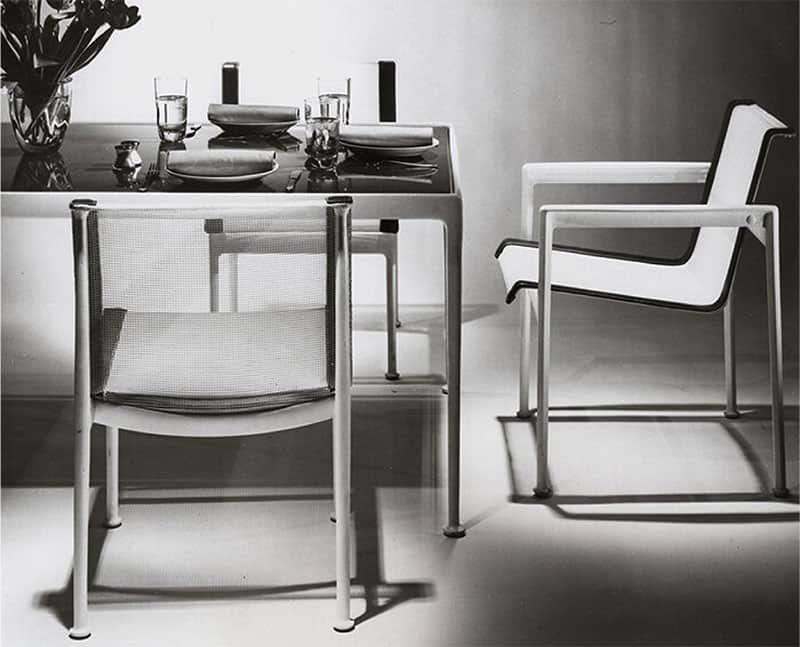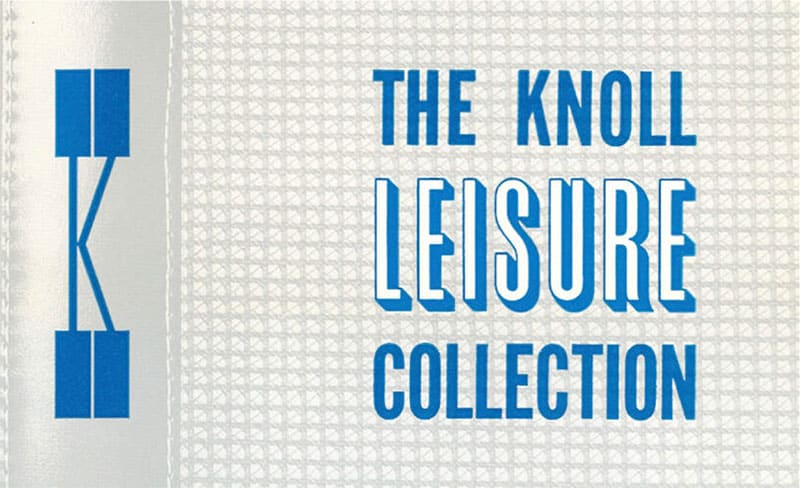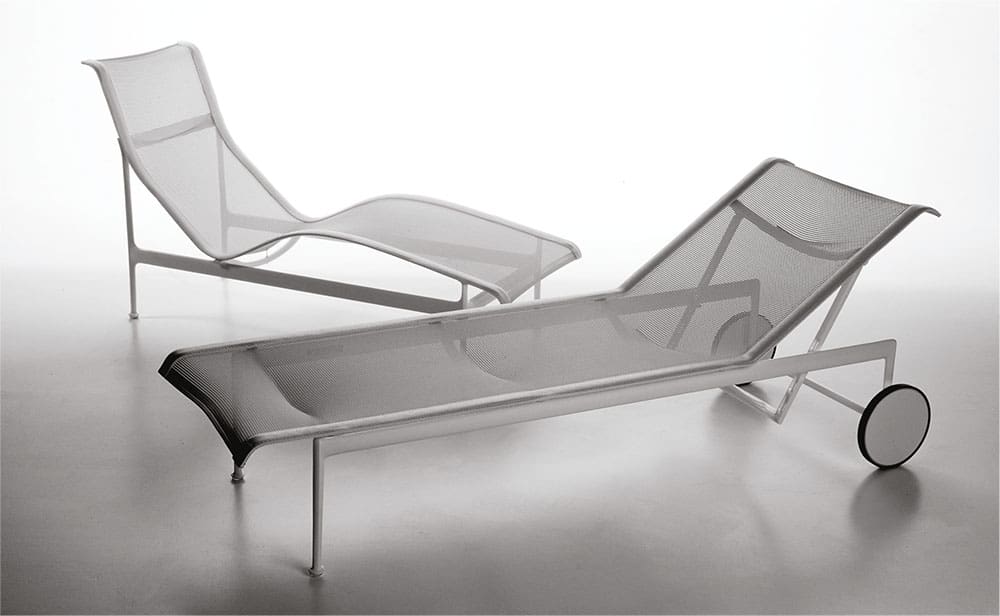 By 1962, Schultz had begun to develop an outdoor line of patio furniture, intended to be both practical and aesthetic. "Most outdoor furniture in those days was designed to look as if it was designed before the French Revolution," Schultz explained of the cultural context, "with stamped-out metal, bunches of flowers and leaves." Already field-tested in the company's production methods, Schultz began to research durable, weather-resistant materials. Of his process, Schultz reflected, "My training was very non-professional […] so it was all work with materials and tools." This hands-on approach was familiar to him, recalling his early days in design school. "We used to go over to the Knoll showrooom as students and turn the chairs over and look at them," he said. Back then, Schultz was playing catch-up, trying to ascertain how his design mentors created their pieces. Now, Schultz was the one doing the innovating.
Knoll Outdoor — Moodboards
In keeping with the philosophy of "Modern Always", Knoll has created a collection of products capable of perfectly interpreting the brand's values: timeless image and the coherent design with which the company has always been identified, skillfully combining uniqueness and comfort. Knoll's revolutionary idea was, from the start, not to think about the individual furnishing element, but about the space. This approach led to products where functionality and aesthetic value are on the same level. Pieces designed in different periods of time, but belonging to the same design philosophy, the one started by Florence Knoll who adapted Modernist principles to create a new "total design" approach.