Florence Knoll
Knoll Portraits Vol.5 — Icons

"I designed the architectural spaces that were needed to make the room work, things like the walls, or the sofas."


Florence Knoll
Florence Knoll — Inspirations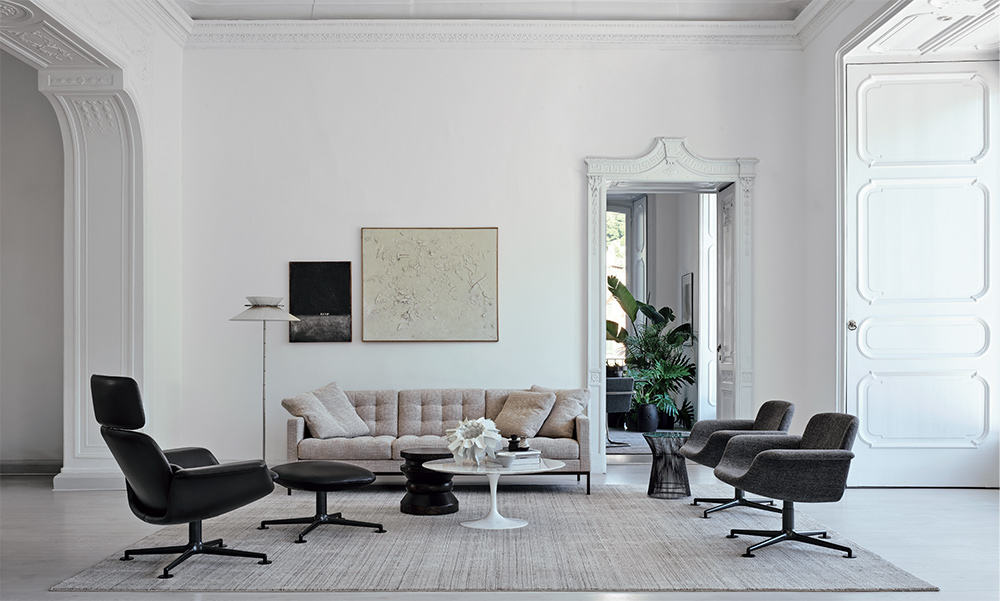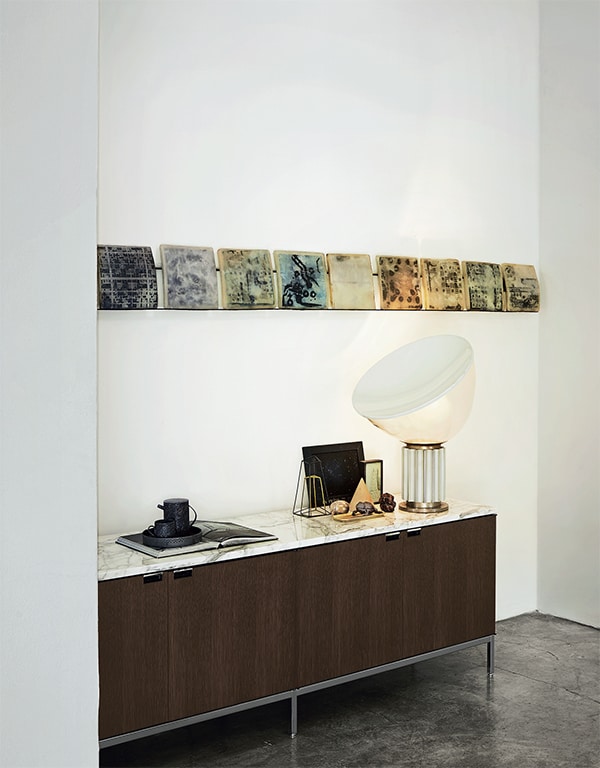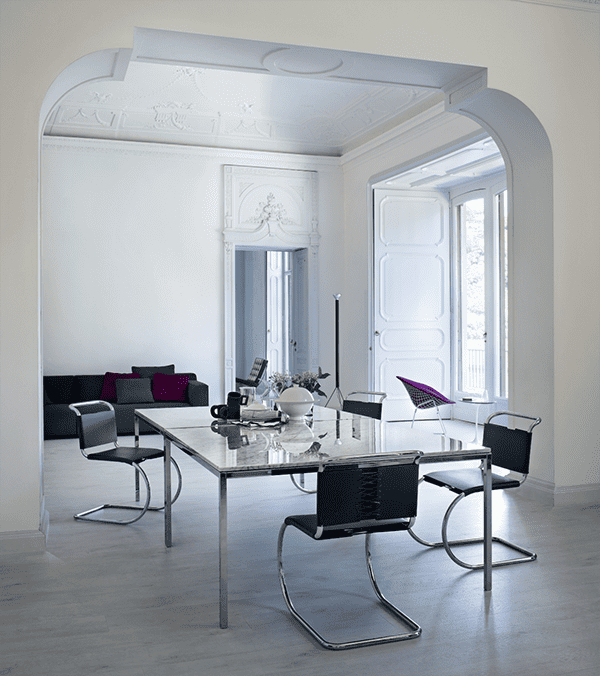 Florence Knoll always approached furniture design with the larger space in mind. Most important to her was how a piece fitted into the greater design — the room, the floor, the building. Every element of a Knoll-planned space supported the overall design and complemented the existing architecture. Never one to compromise, Florence would often design furniture when she, "needed the piece of furniture for a job and it wasn't there." And while she never regarded herself as a furniture designer, her quest for harmony of space and consistency of design led her to design several of Knoll's most iconic pieces. Her lounge collection, designed in 1954, is a perfect example of her restrained, geometric approach to furniture, clearly derived from her favorite mentor, Mies van der Rohe.
Florence Knoll — Cabinet of curiosities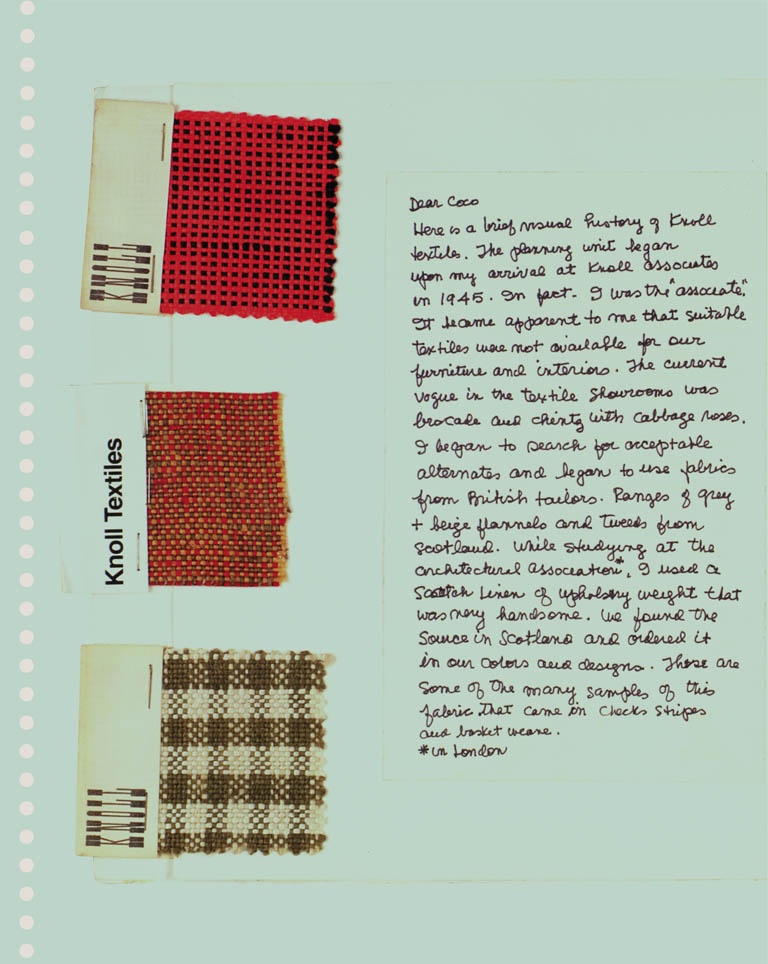 When Florence Schust married Knoll's founder Hans Knoll in 1946, she was already a designer and architect in her own right, having studied and worked for a veritable all-star group of modernists including Walter Gropius, Marcel Breuer, Eliel Saarinen, and Ludwig Mies van der Rohe. At Knoll, she brought in her friends Eero Saarinen, Harry Bertoia and Isamu Noguchi, introduced the graphic designer Herbert Matter, launched KnollTextiles, revolutionized the modern workplace with the Planning Unit, and soon transformed the furniture company into an international arbiter of style and design. Florence Knoll Bassett's contributions to modernism and American design are immeasurable.
In 2002, she was honored with the National Medal of the Arts.
Video — Celebrate the Florence Knoll Sofa
Florence Knoll Collections – Moodboards
In keeping with the philosophy of "Modern Always", Knoll has created a collection of products capable of perfectly interpreting the brand's values: timeless image and the coherent design with which the company has always been identified, skillfully combining uniqueness and comfort. Knoll's revolutionary idea was, from the start, not to think about the individual furnishing element, but about the space. This approach led to products where functionality and aesthetic value are on the same level. Pieces designed in different periods of time, but belonging to the same design philosophy, the one started by Florence Knoll who adapted Modernist principles to create a new "total design" approach.