Warren Platner
Knoll Portraits Volume 1 — Icons
"A classic design is something that every time you look at it, you accept it as it is and you see no way of improving it."
Warren Platner
Platner Collection — Inspirations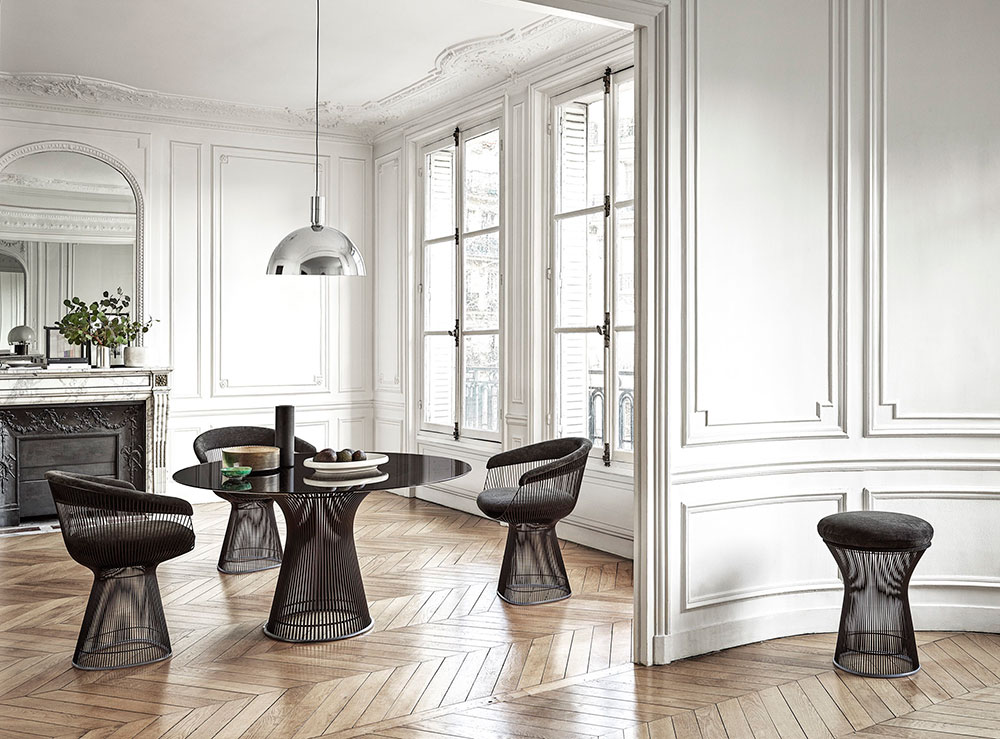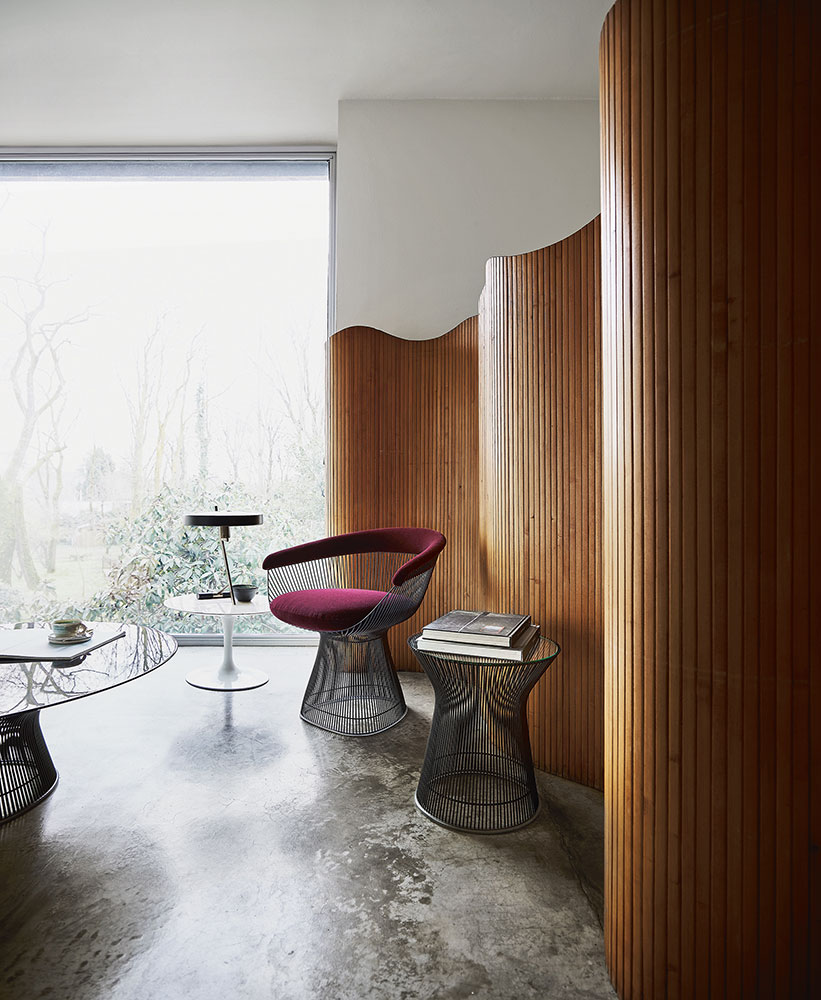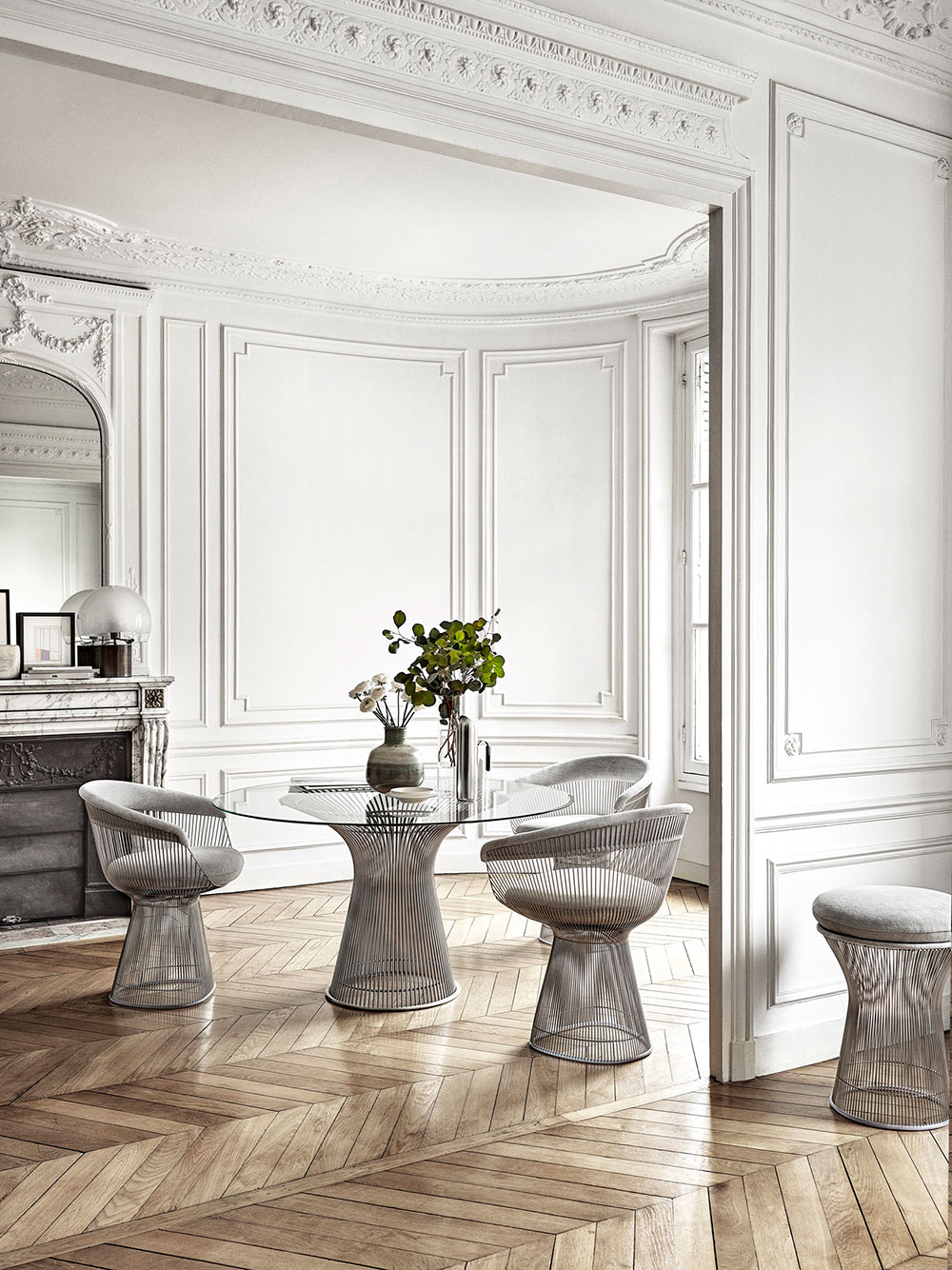 Originally introduced by Knoll in 1966, the Platner Collection is an icon of modern furniture. It captured the "decorative, gentle, graceful" shapes that were beginning to infiltrate the modern vocabulary. Warren Platner transformed steel wire into a sculptural furniture collection. The pieces are created by welding hundreds of curved, steel rods to circular frames, simultaneously serving as structure and ornament.
Warren Platner — Cabinet of curiosities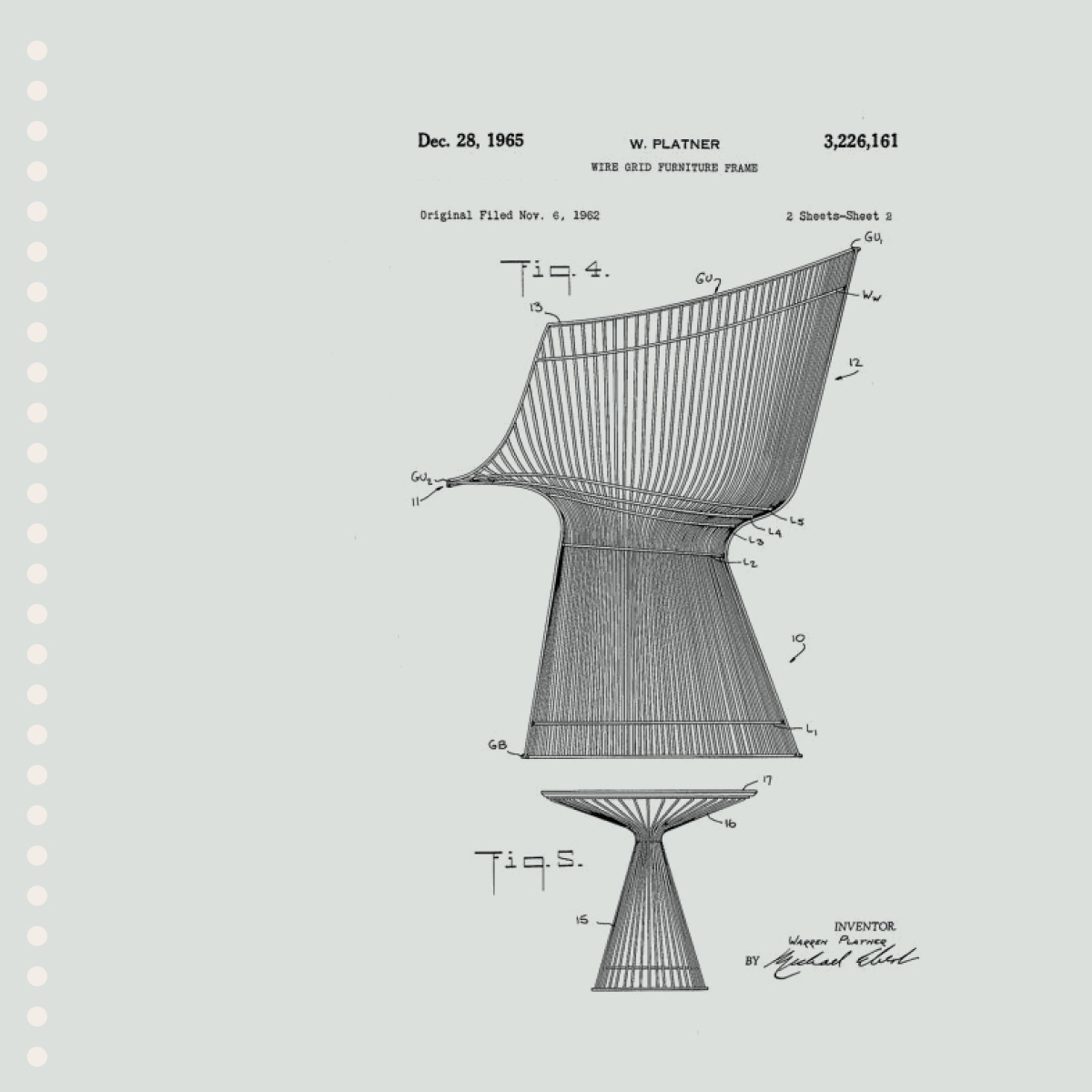 Warren Platner was one of the closest collaborators of Eero Saarinen, and a protagonist of Knoll's production starting in the 1960s. His famous furniture series – including seating and tables of various sizes – is an inimitable sculptural presence thanks to the base composed of a dense array of thin metal wires, a remarkable manufacturing challenge. It demonstrates that high technology and the finest craftsmanship are fundamental allies in an industrial context where quality is the central focus. Platner personally formulated the production techniques for the complicated designs with each chair requiring over a thousand welds and more than one hundred cylindrical steel rods. With his experience in the firm of Eero Saarinen and Associates, it is not surprising that the mantel for the second generation of pedestal and wire furniture fell on the creative shoulders of Warren Platner. Reflecting a dramatic shift in cultural values, modernism became more expressive in the 1960s. Platner felt there was an opportunity to merge the competing aesthetics of the time.
Video — Celebrate the Platner Collection
Platner Collection – Moodboards
In keeping with the philosophy of "Modern Always", Knoll has created a collection of products capable of perfectly interpreting the brand's values: timeless image and the coherent design with which the company has always been identified, skillfully combining uniqueness and comfort. Knoll's revolutionary idea was, from the start, not to think about the individual furnishing element, but about the space. This approach led to products where functionality and aesthetic value are on the same level. Pieces designed in different periods of time, but belonging to the same design philosophy, the one started by Florence Knoll who adapted Modernist principles to create a new "total design" approach.